With the love season setting in, try to plan a wonderful Valentine's day breakfast surprise. Well, the beautiful breakfast can definitely give a kick start to your Valentine's day. This blog will help you to select the perfect recipe for your valentine's day breakfast. To make the whole day very special and to soak it in love and romance, stay energized and positive.
So, with the delicious waffles, do remember to order fresh flowers as well to make a great start to the day. With the cute breakfast recipes, try to set the mood right with soulful music and lovely gifts. 5 greatest breakfast ideas have been enlisted here. All the more, these are also very easy breakfast ideas. These will undoubtedly help you to make your love day more memorable for your beloved and for yourself. What are you waiting for then?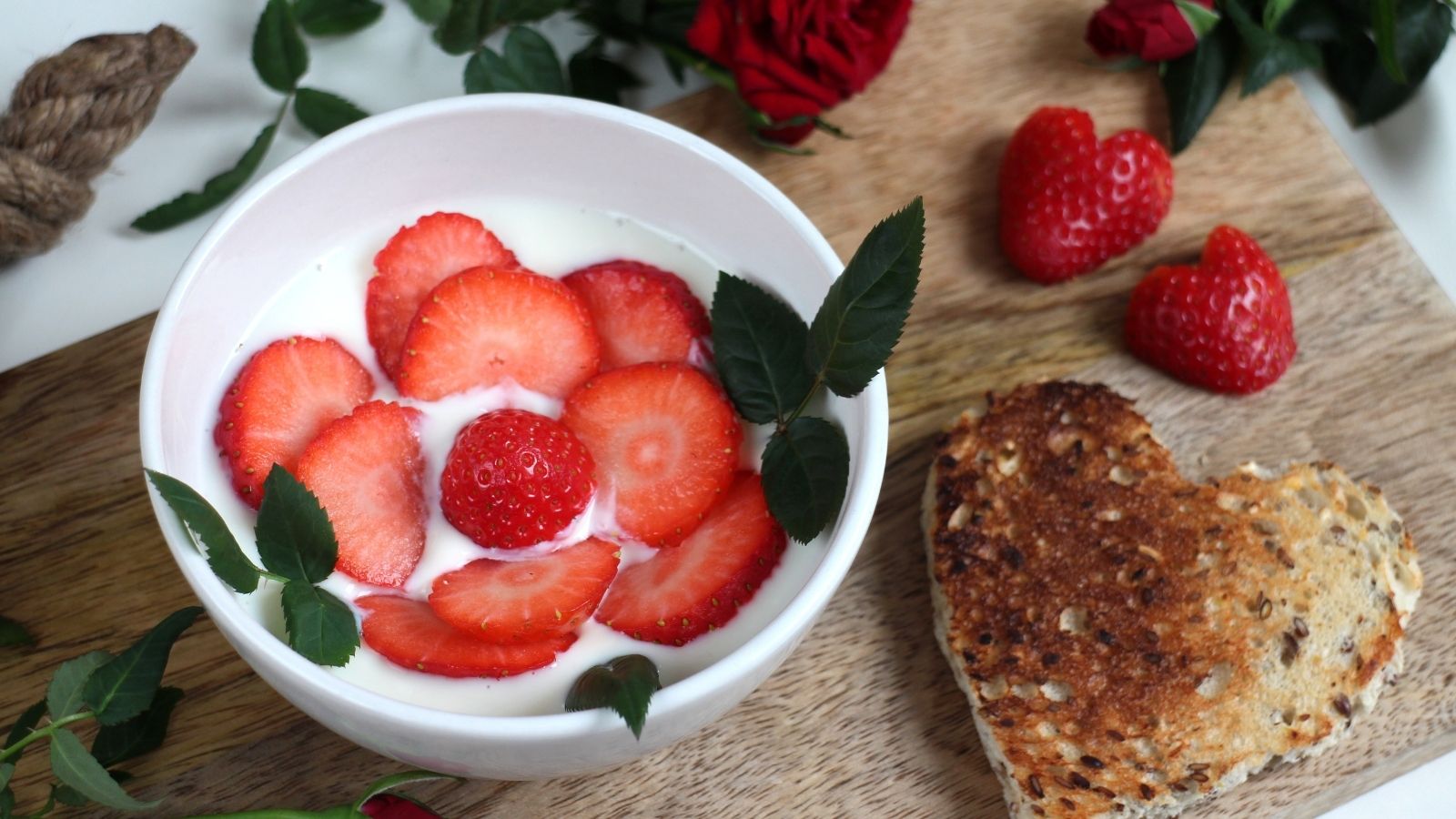 Hop on to this journey of selecting the best start for your Valentine's day.
Breakfast ideas with eggs for Valentine's Day
Before beginning the day, make sure your food and love both remain healthy. The following egg special breakfast ideas will give a lovely beginning to your Valentine's day. Eggs are undoubtedly the most versatile ingredient. Eggs can itself either act as the main dish or can also effortlessly blend to prepare other delicacies.
Hearty eggs
Yes, this is by far the easiest and the most romantic valentine's day meal. All you have to do is to fry the eggs in the shape of a heart. While dressing the plate, you can also have bacon strips. For the sweet tooth of your Valentine, try to bake or order a lovely vanilla cake with strawberry toppings. Oh yes, do not forget the morning coffee (draw a creamy heart) to stay energized for the big day. Hopefully, the breakfast platter will be full and fulfilling.
You can also prepare a very simple heart shaped egg toast. To make it tastier, you can add Arugula to it. The toast can be topped with freshly chosen basil and heaps of cheese. This egg toast will be a perfect combination with a piece of hot chocolate brownie. Add a scoup of your beloved's favourite ice-cream to make it more delectable.
Frittata
Bring home this exquisite Italian breakfast recipe to warm your Valentine's day. With the absolute healthy ingredients, try to use the appropriate pan as well. It is always recommended to use a cast-iron skillet for this preparation. To make breakfast more attractive, try to use colourful bell peppers and richly baked bacon.
To sound more sophisticated, you can also label your frittata with the alternative name; crustless quiche. The taste of this fluffy frittata can be increased by using the perfect combination of herbs. To make this breakfast even more healthy, try these side platters as well. The cutest company will be Yoghurt biscuits served with a cheesy dip. Even a Fennel salad can do some untold magic apart from Avocado salad.
Various cakes as tasty breakfast ideas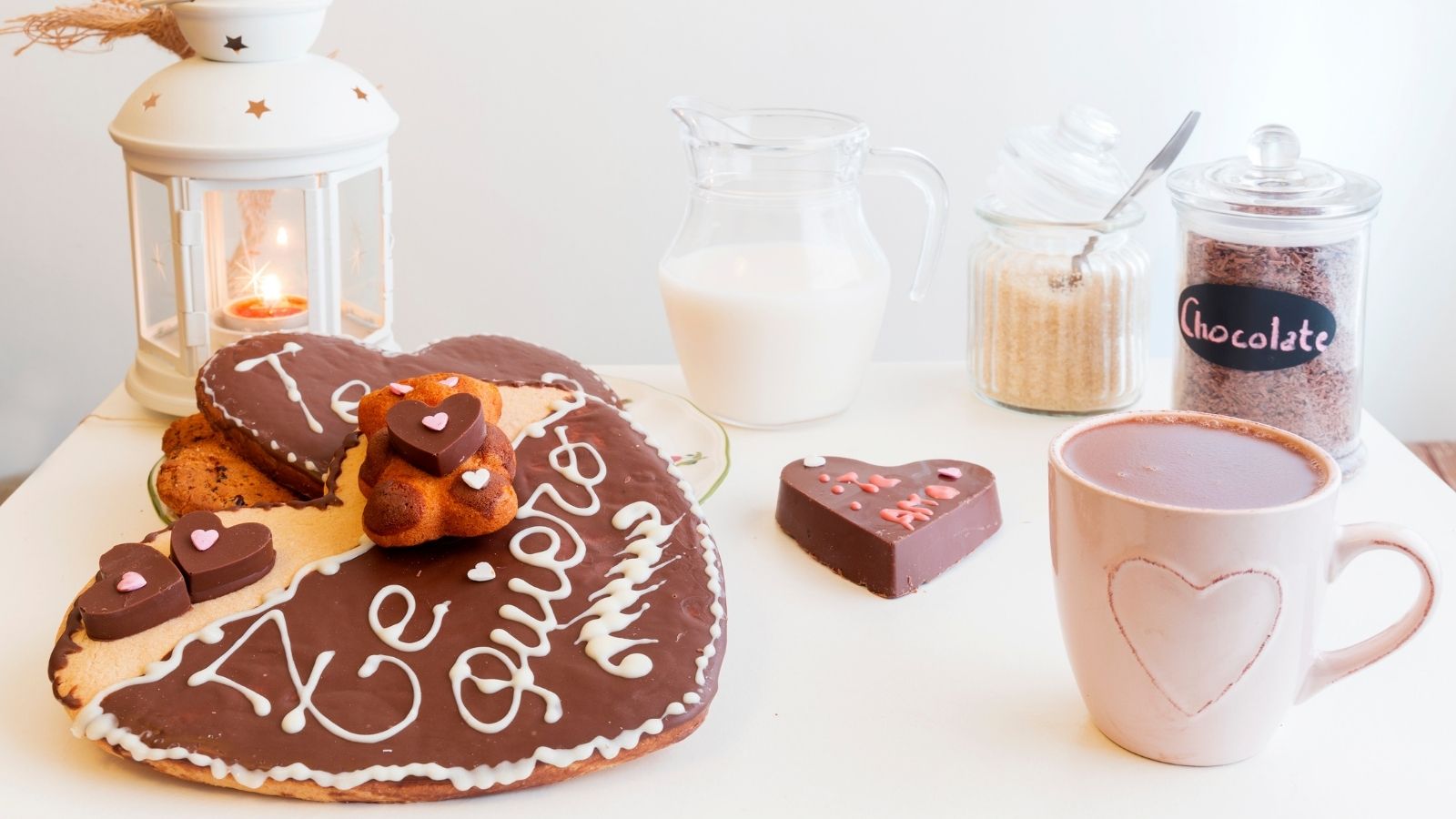 Blueberry cheesecake
Cheesecakes have always been a wonderful breakfast recipe. To be precise, blueberry cheesecake with whipped cream. You can also garnish the cheesecake with grated white chocolate and half-cut juicy strawberries. With the warm cheesecake, keep a plate of colourful macarons to complete the breakfast day. Since you are planning for Valentine's day breakfast, so do shape the cheesecake into a heart. Let your beloved feel every ounce of love all throughout the day with the warm blueberry syrup.
Chocolate Mug cakes
What a breath-taking surprise will it be, when your beloved wakes up to a hot chocolate mug cake! This cake requires no special requirements. Just a mug and the regular cake baking ingredients. To make it creamier, you can melt white and dark chocolates and pour it all over the cake. With the chocolate mug cake, you can also provide a couple of iced heart biscuits with a chocolatey coffee dip. You know, even a set of muffins with cherry toppings can be wonderful.
Valentine's day indeed is the prime day to reflect your affection and love for your beloved. To make it more special and more worthwhile, try starting early with our well-clubbed breakfast ideas. Breakfast is the easiest as well as the most crucial meal, needs to be properly planned. It is also equally versatile.
Likewise, constituting of eggs to cakes and from biscuits to coffees, this blog has it all. With the well-decorated breakfast platter, do not forget to decorate the place as well. From paper strings to tiny lights, every bit of decoration adds to the beauty of the most romantic day. Hopefully, the listed breakfast ideas can make some lovely place on your big day. Looking forward to how you celebrated your Valentine's day with these healthy breakfast ideas.