Halloween is the most breathtakingly weird, fun-tastic and spooky night of the year. It is this night that I wait for almost all round the year. After all its All Hallows Eve, there is a possibility of anything happening. And, when you have such risky frisky ambience, you cannot go without some spooky-delicious Halloween Cocktails.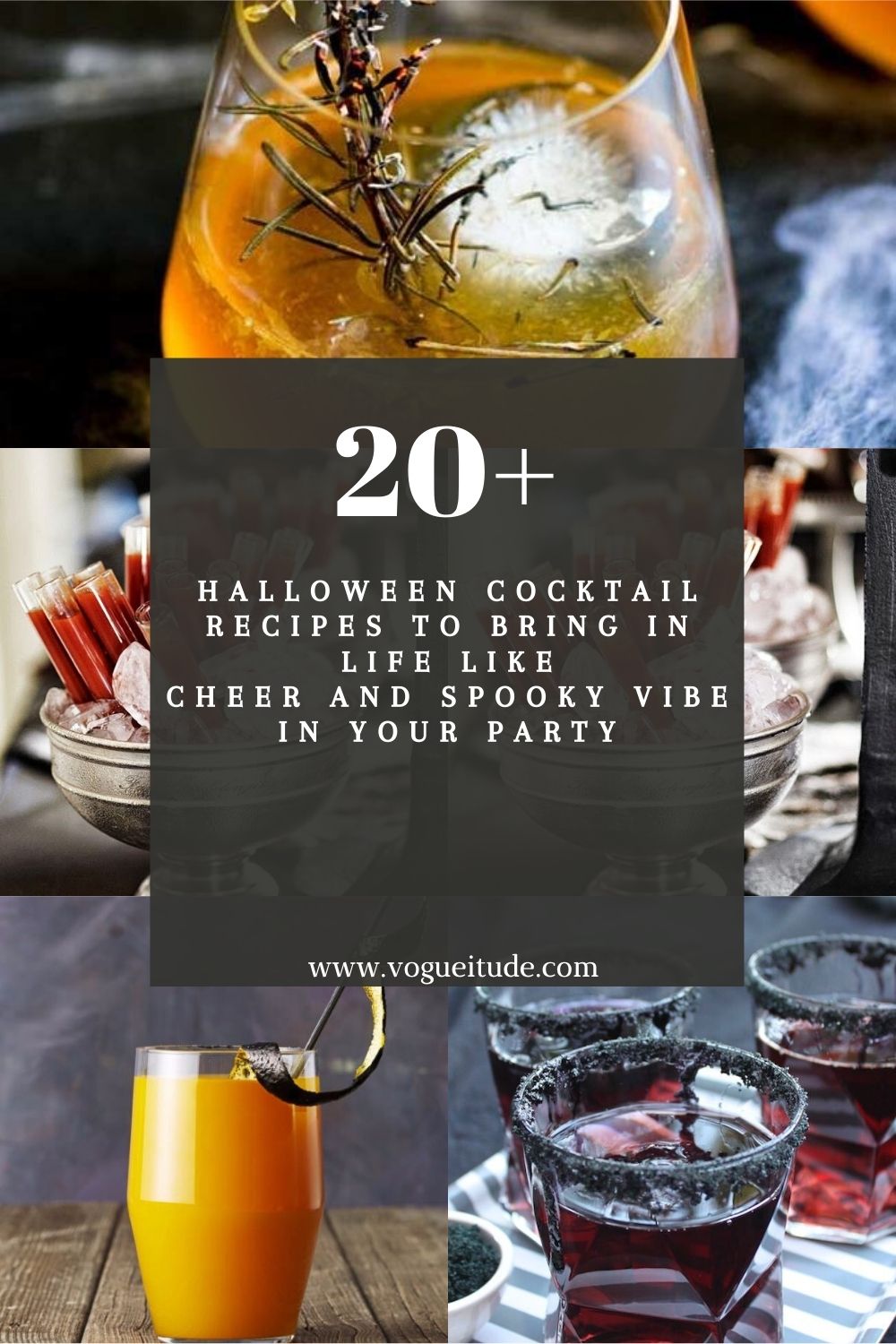 Halloween Cocktails have a special significance to them. Not only because it has that weird element of surprise, but also because it leaves us soaked in childlike sprits of sheer happiness.
When you are making some cocktails for Halloween, you got to keep your possibilities open. After all, it is this night that anything can happen. To keep alive the spooky factor, use some dry ice to create some dramatic smoke around your cocktails.
And just to add that tad bit of scare, you can always look for some plastic skeletons or skulls and keep them beside it. You can also let your creativity run wild and make a cocktail and serve it in a skull itself. Make it in the color of blood and it will look so so so creative. Look below and find your favorite Halloween cocktail recipe and make one this time.
Halloween Cocktail Recipes
#1 'Poisoned' Apple Cider Cocktail. Recipe from  The 5'o Clock Chef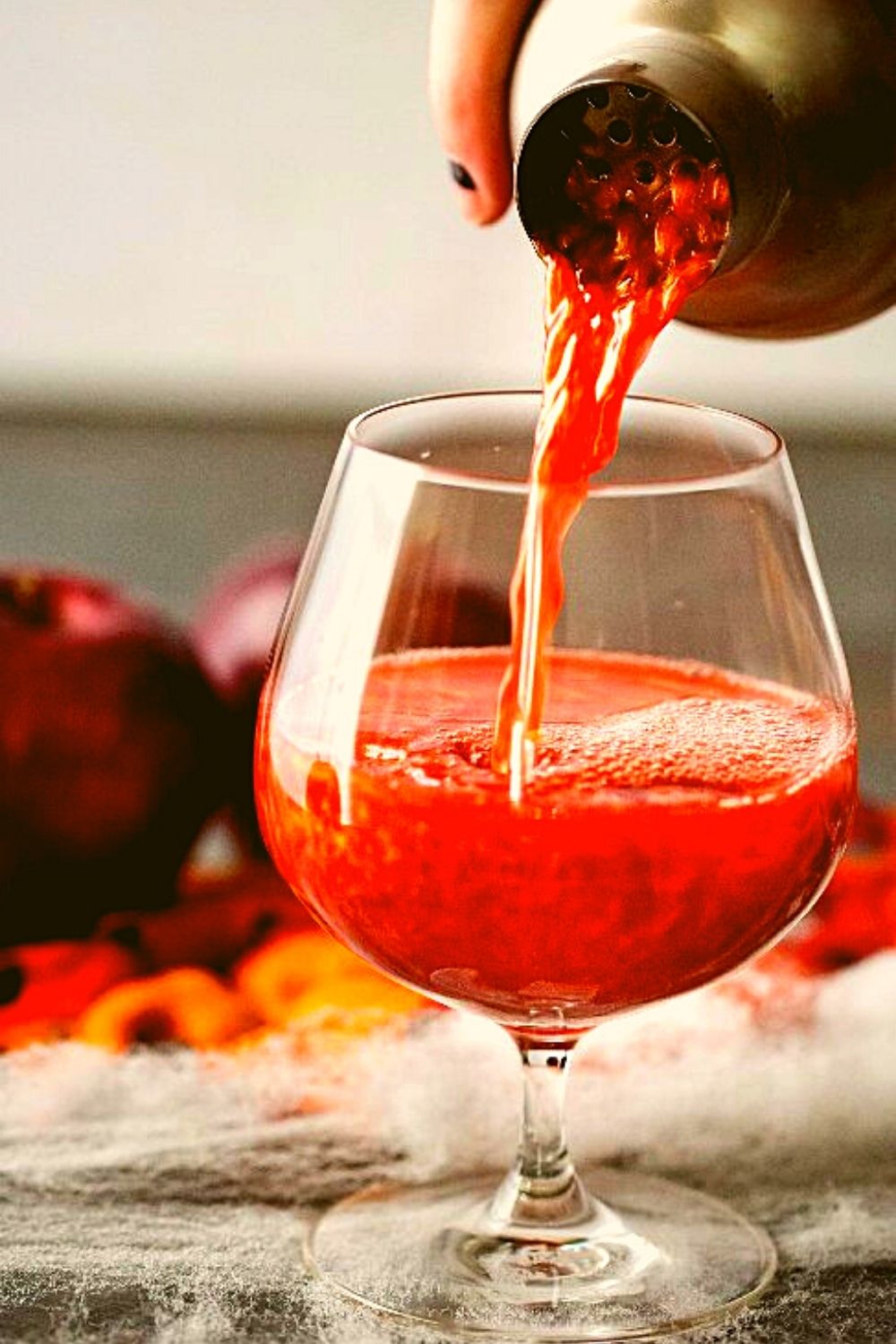 #2 Apricot Bourbon Brew. Recipe from Good House Keeping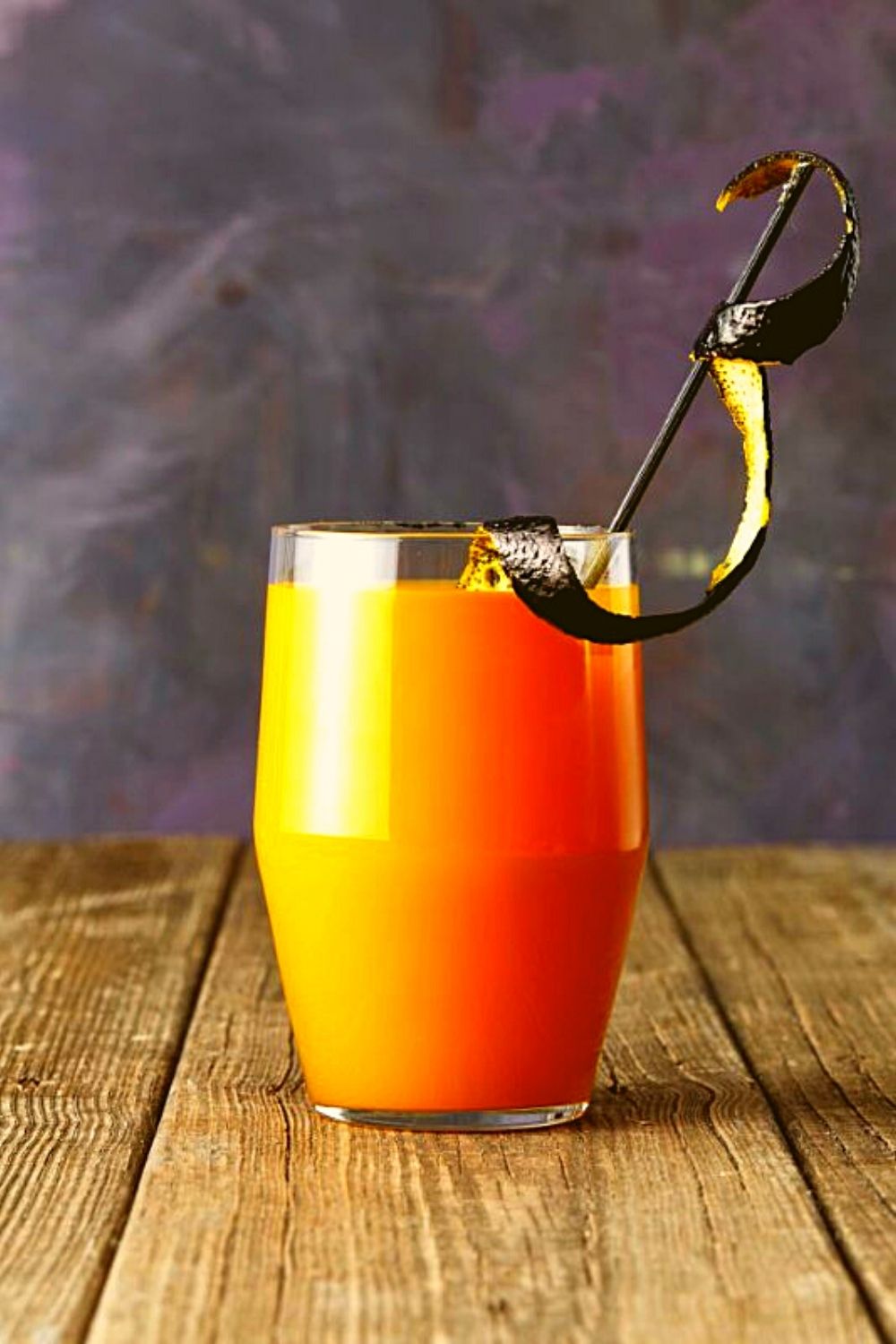 #3 Black Licorice Delight. Recipe from Camille Styles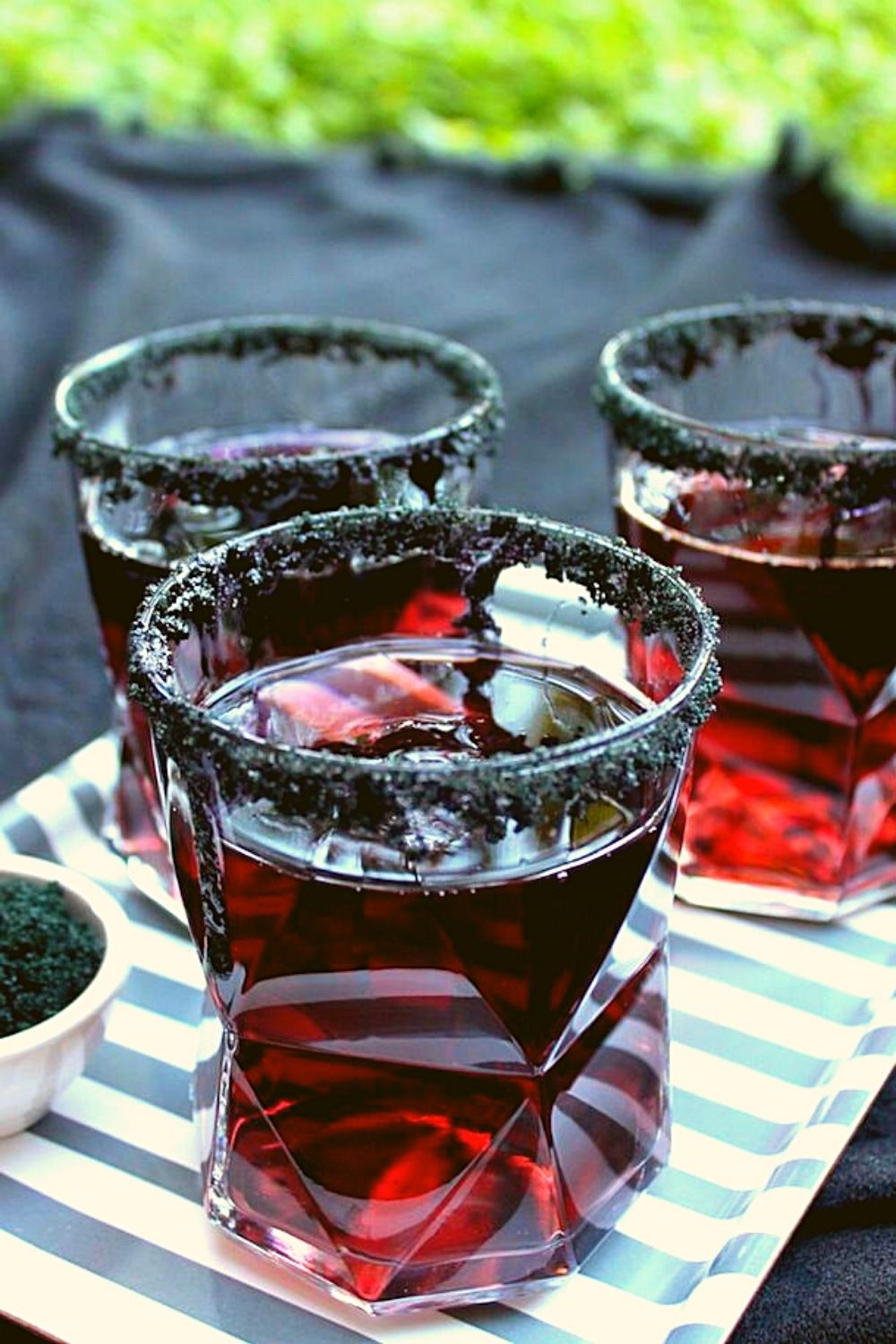 #4 Black Magic. Recipe from Elle Talk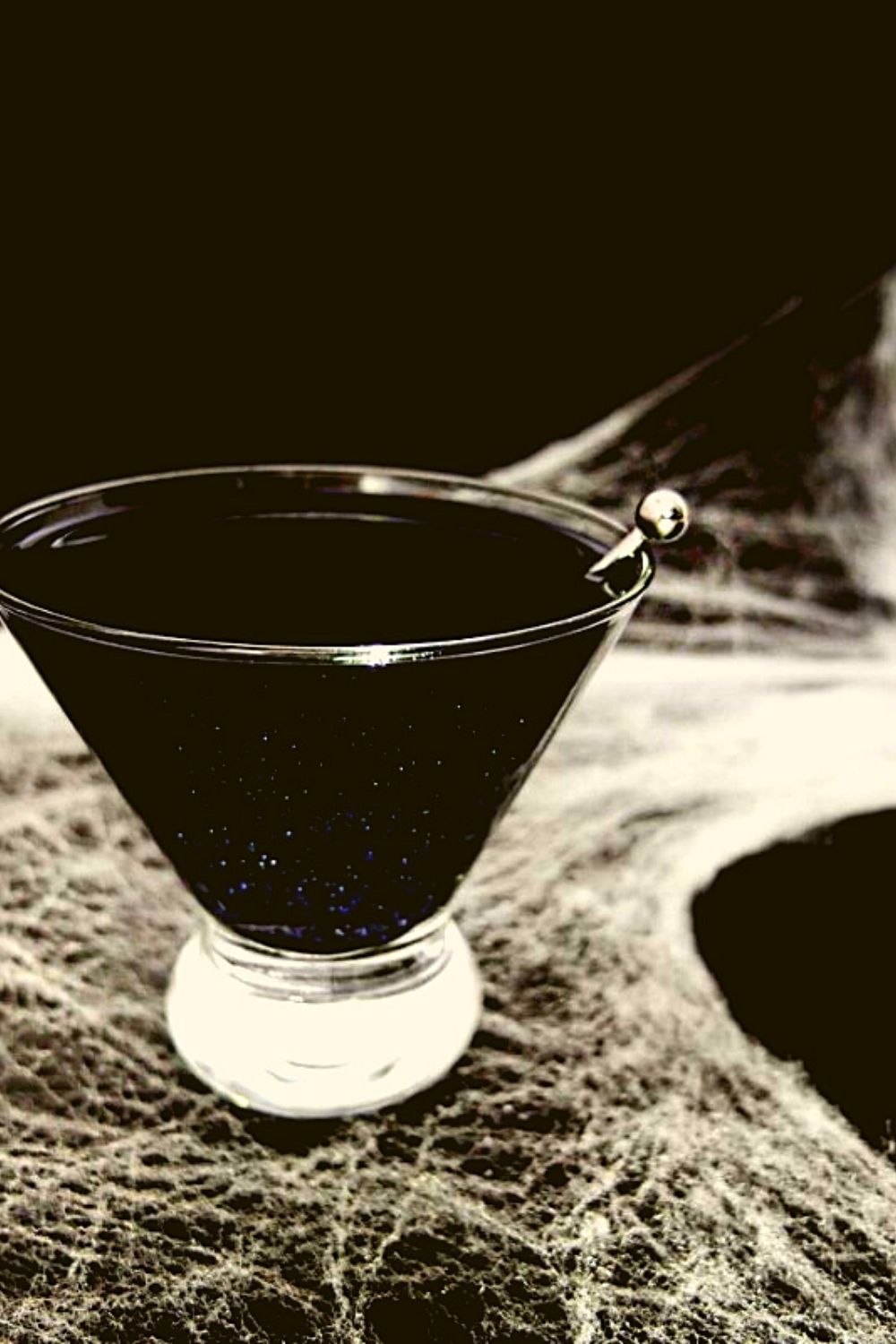 #5 Bloody Vampire. Recipe from Simply Darrling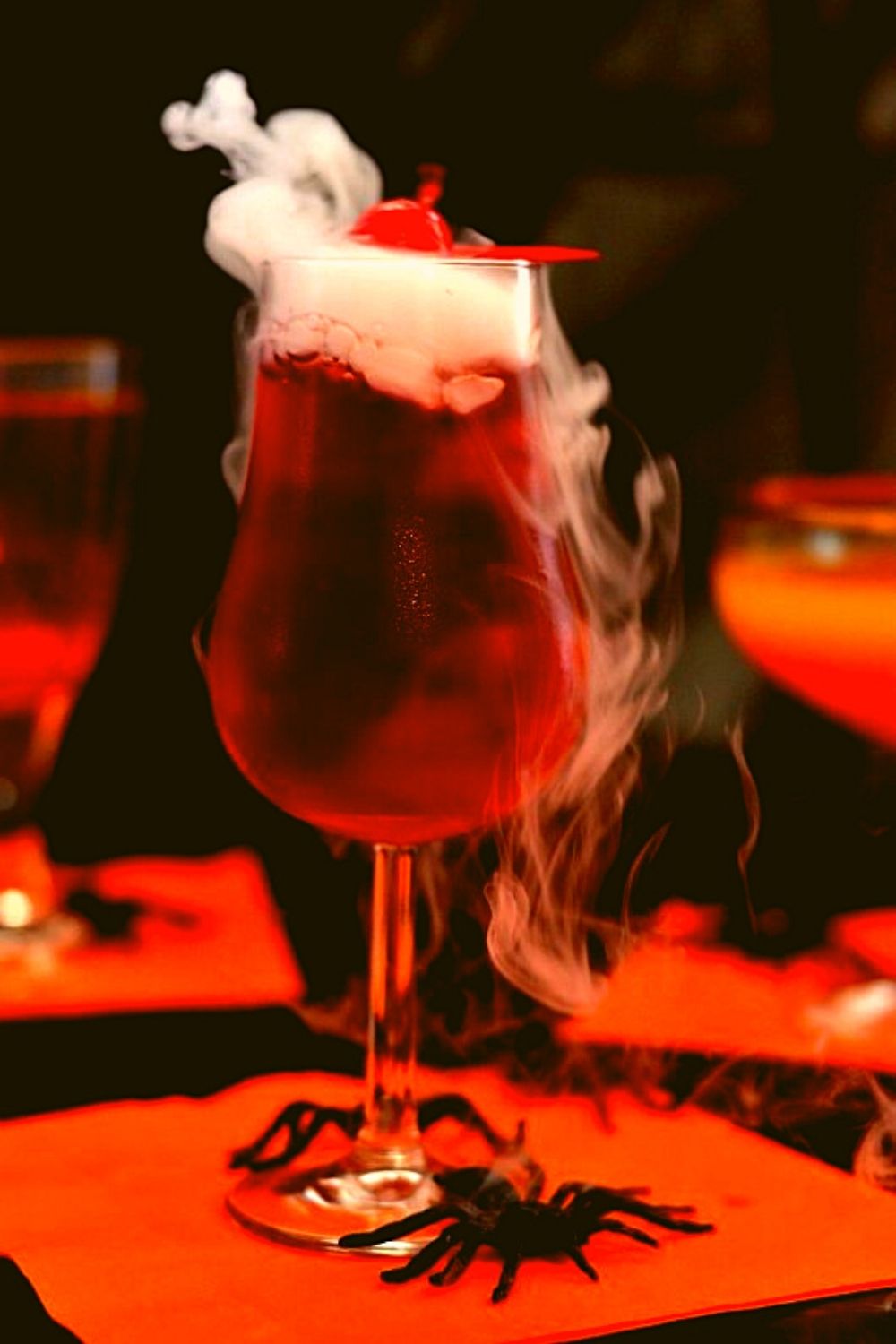 #6 Halloween Pumpkin Punch. Recipe from Honestly Yum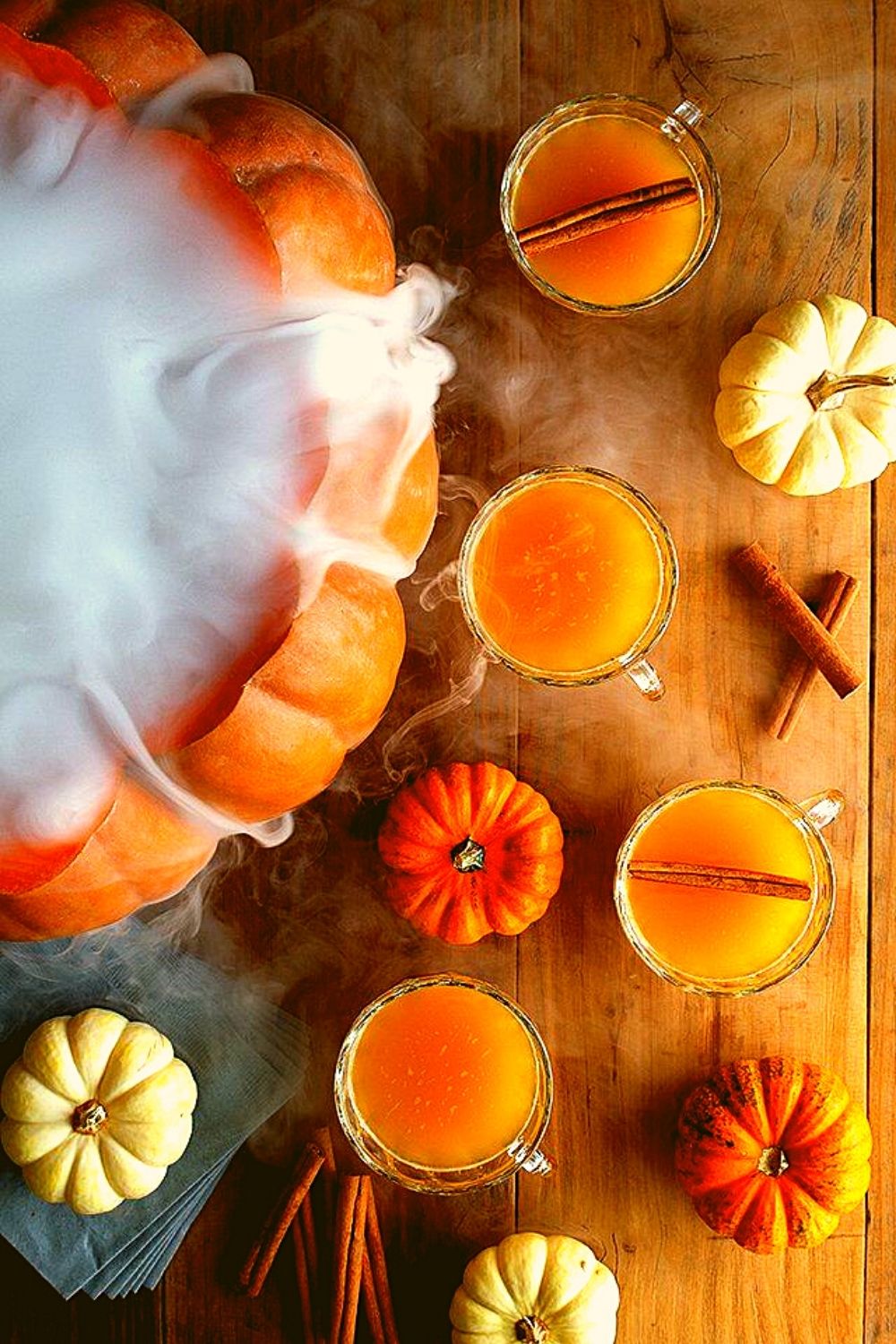 #7 Halloween Vampire Blood Bar Cocktail. Recipe from Bird's Party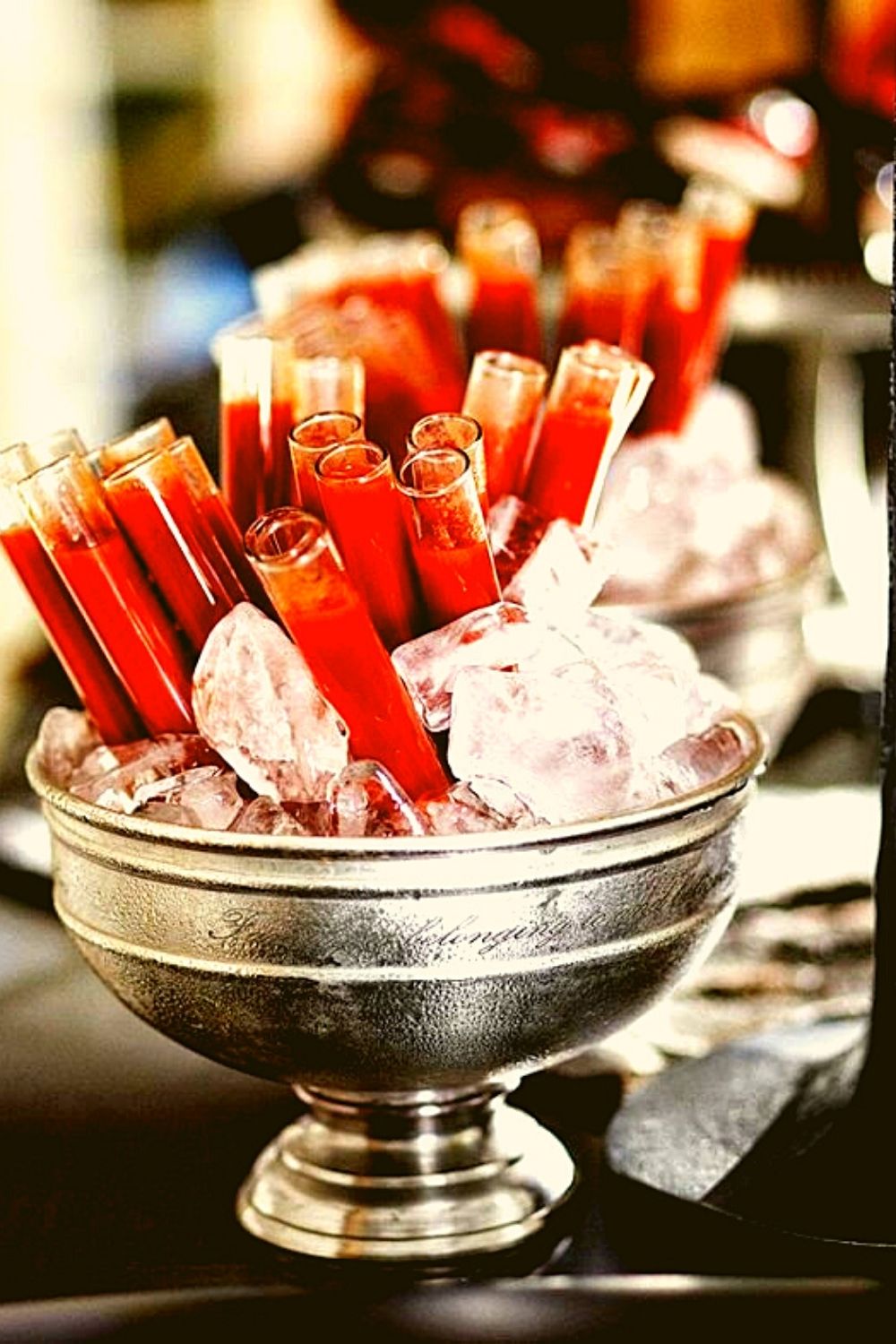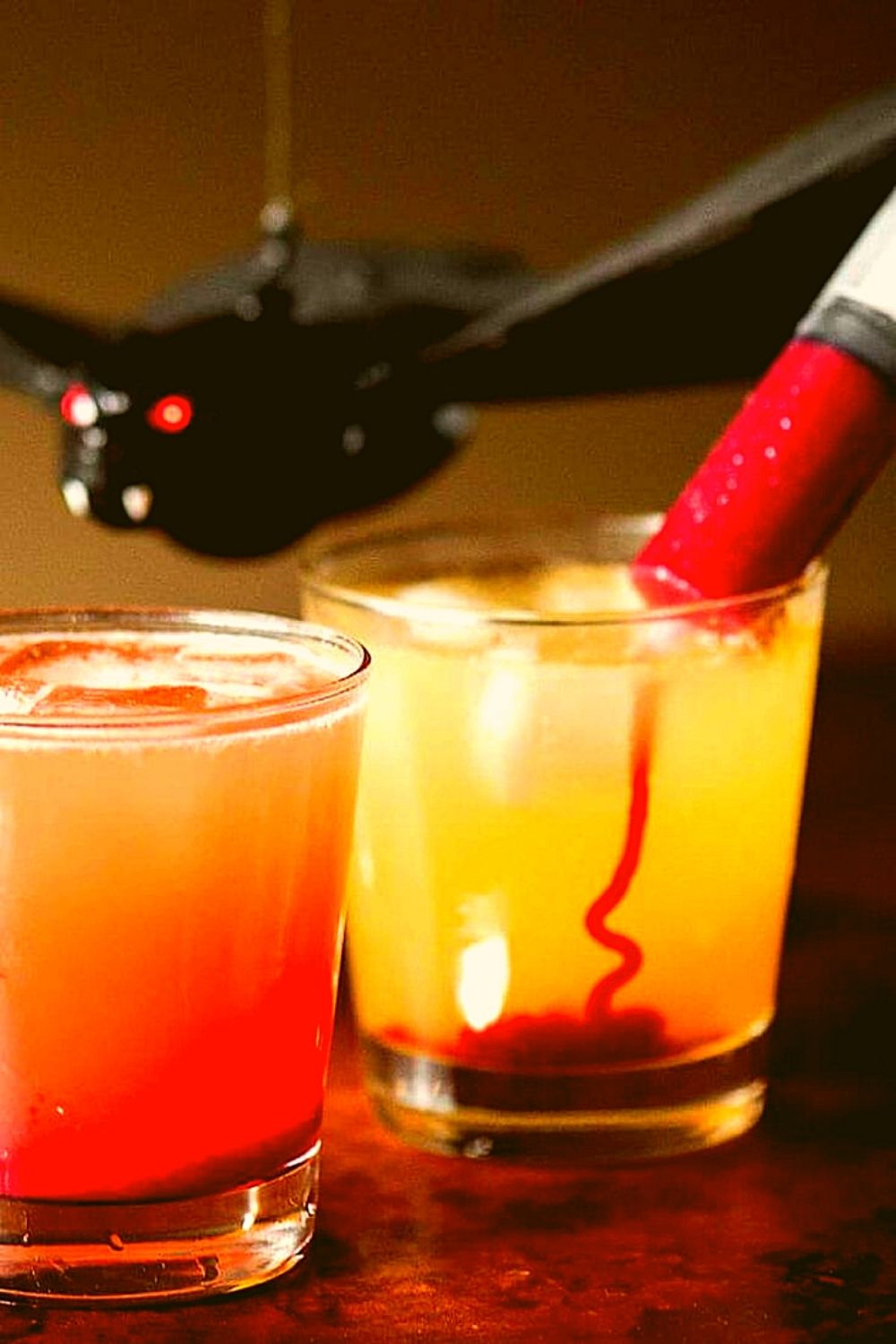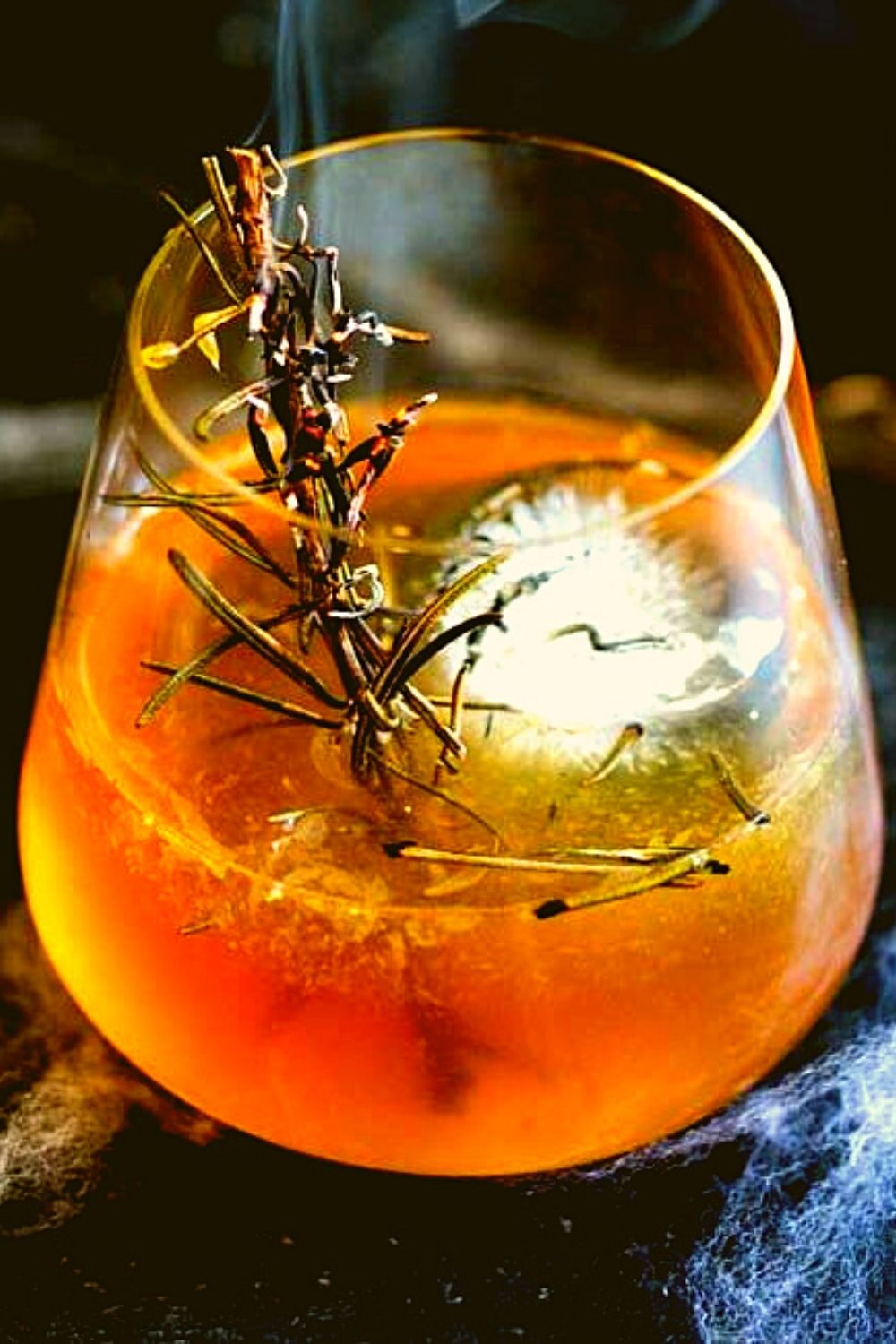 #10 Liquid Ghost Halloween Cocktail. Recipe from Pineapple and Coconut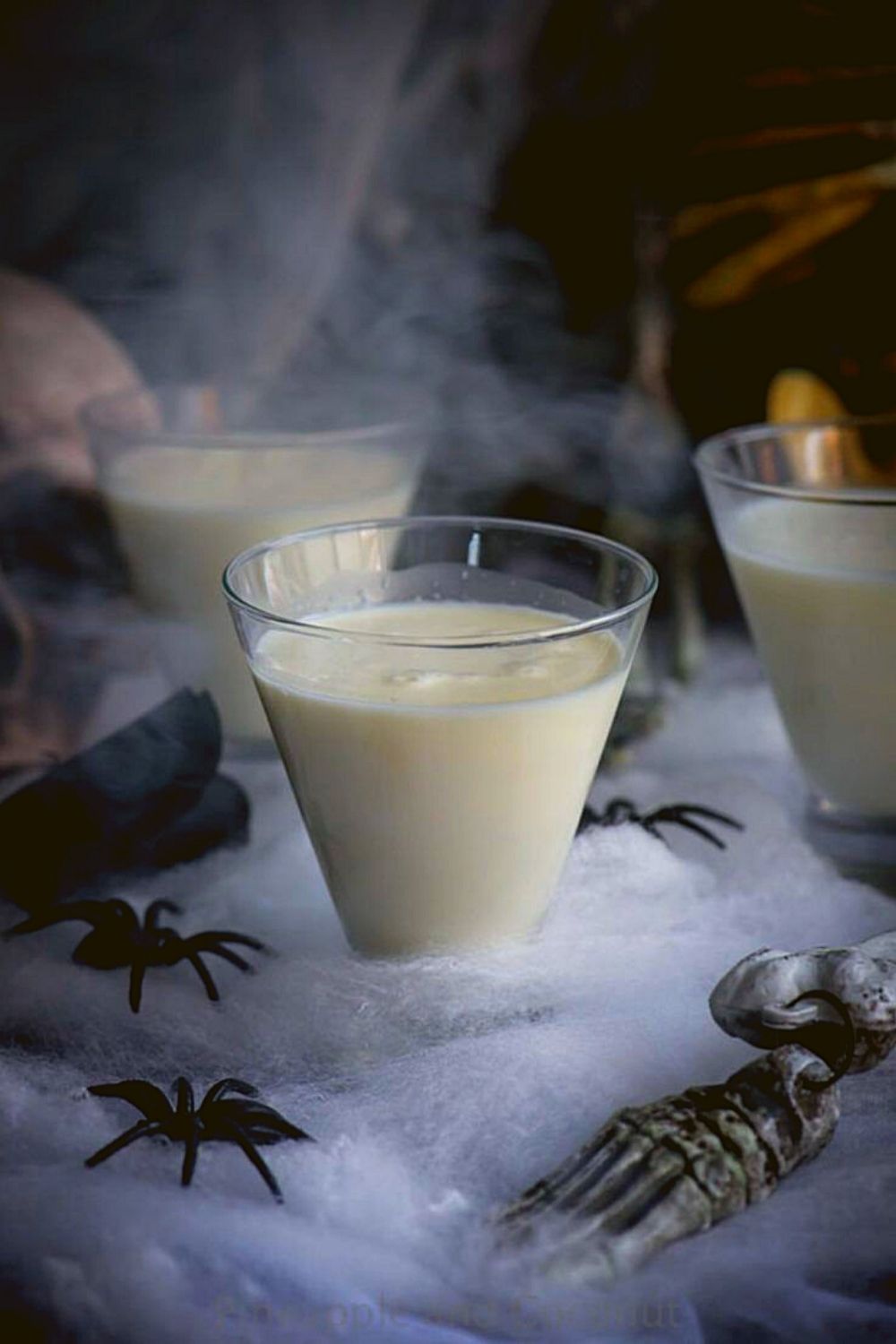 #11 Monster Mash Margaritas. Recipe from Freutcake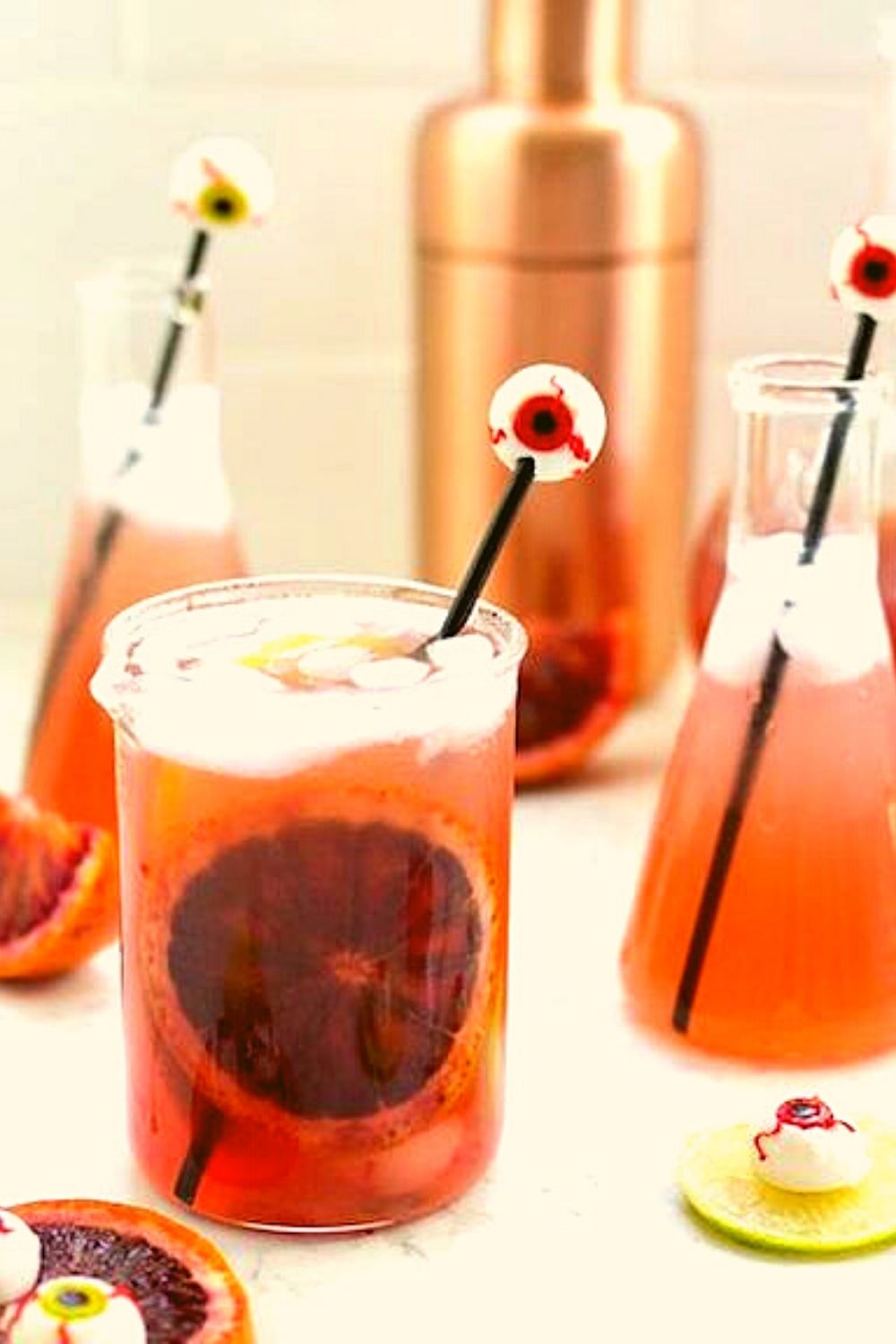 #12 Paleo Pumpkin Pie Ice Cream Coffee Floats. Recipe from Wicked Spatula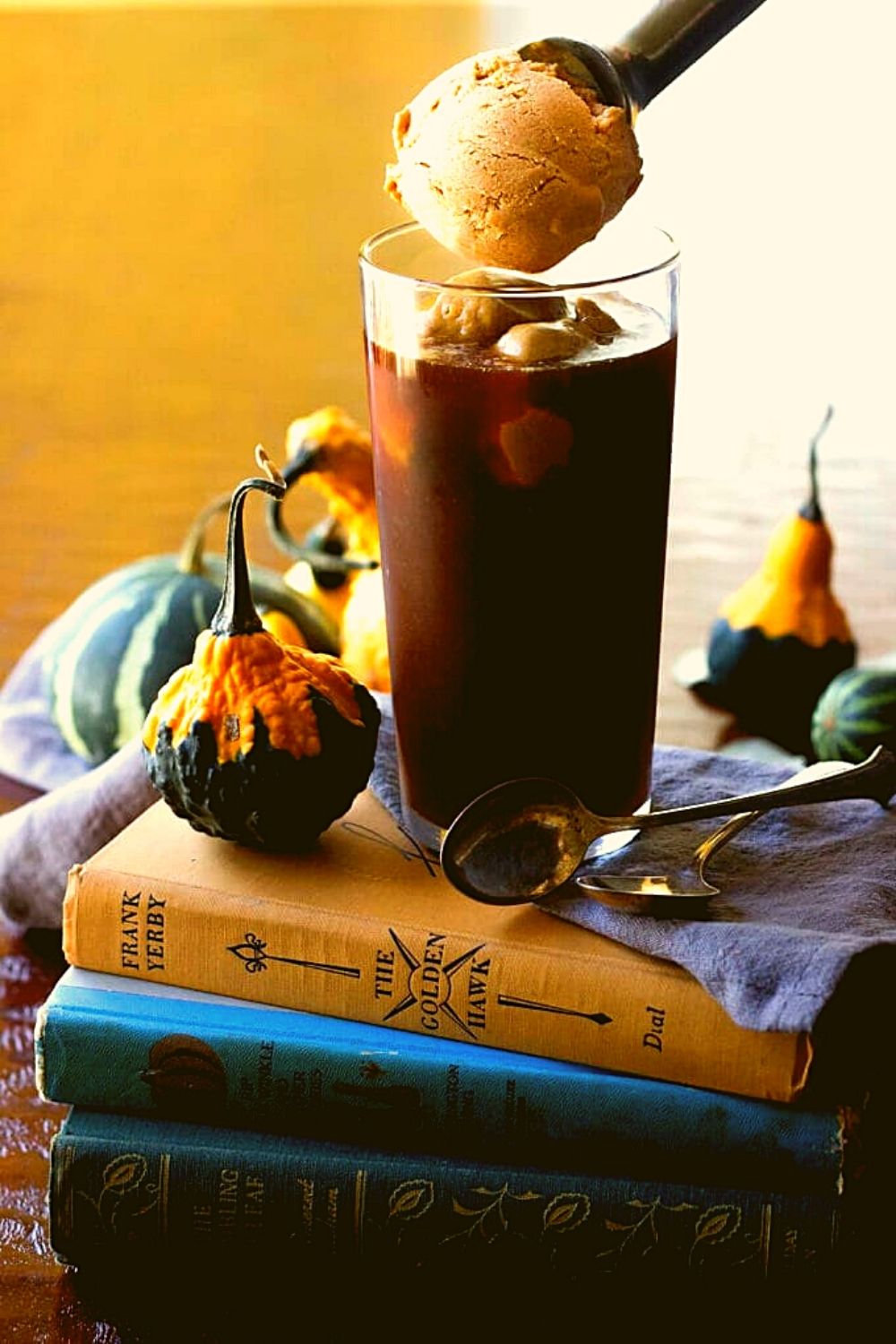 #13 Poison Apple Cocktail. Recipe from The Tom Kat Studio
#14 Pumpkin Spice White Russian. Recipe from The Cookie Rookie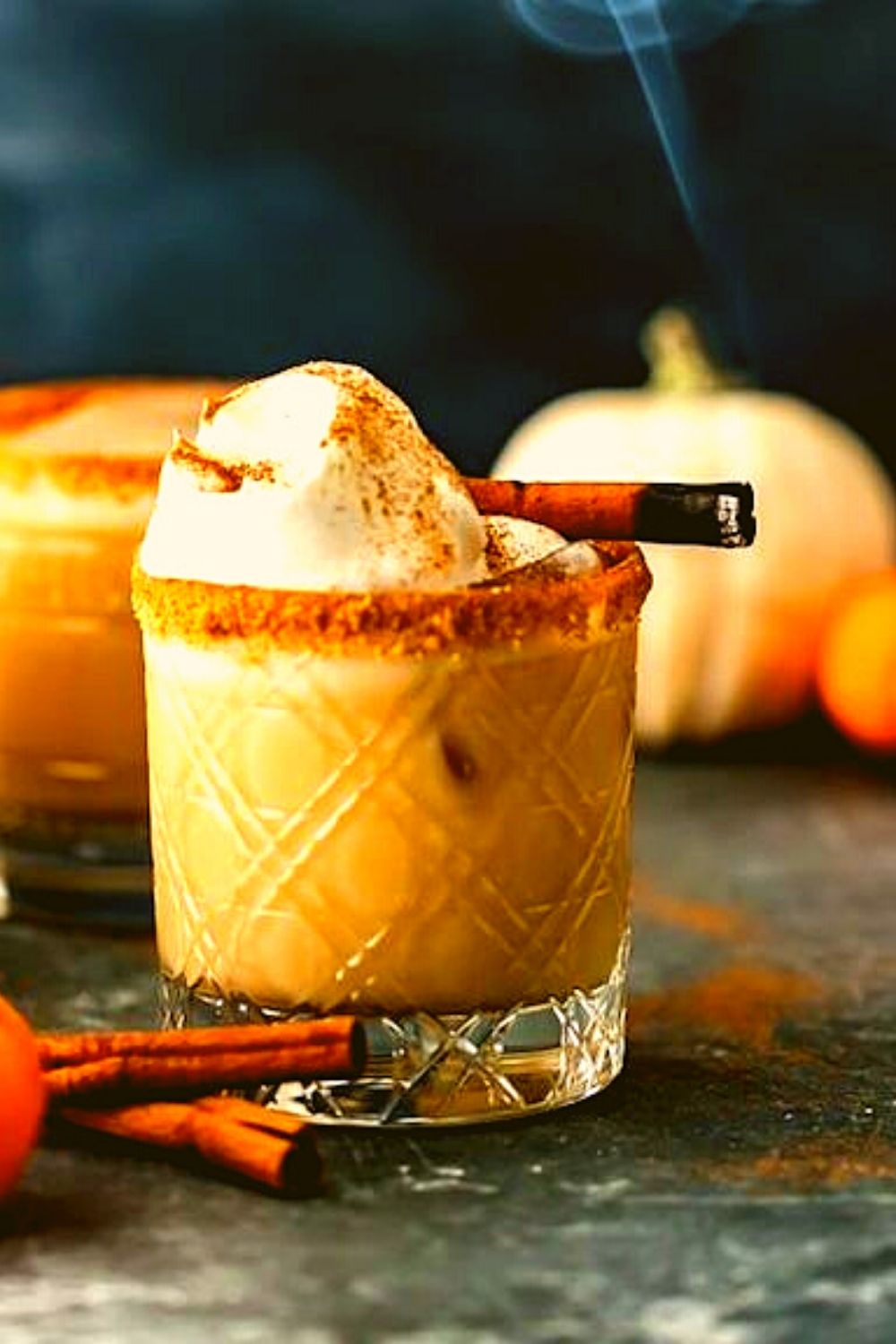 #15 Purple People Eater Cocktail. Recipe from Homemade Hooplah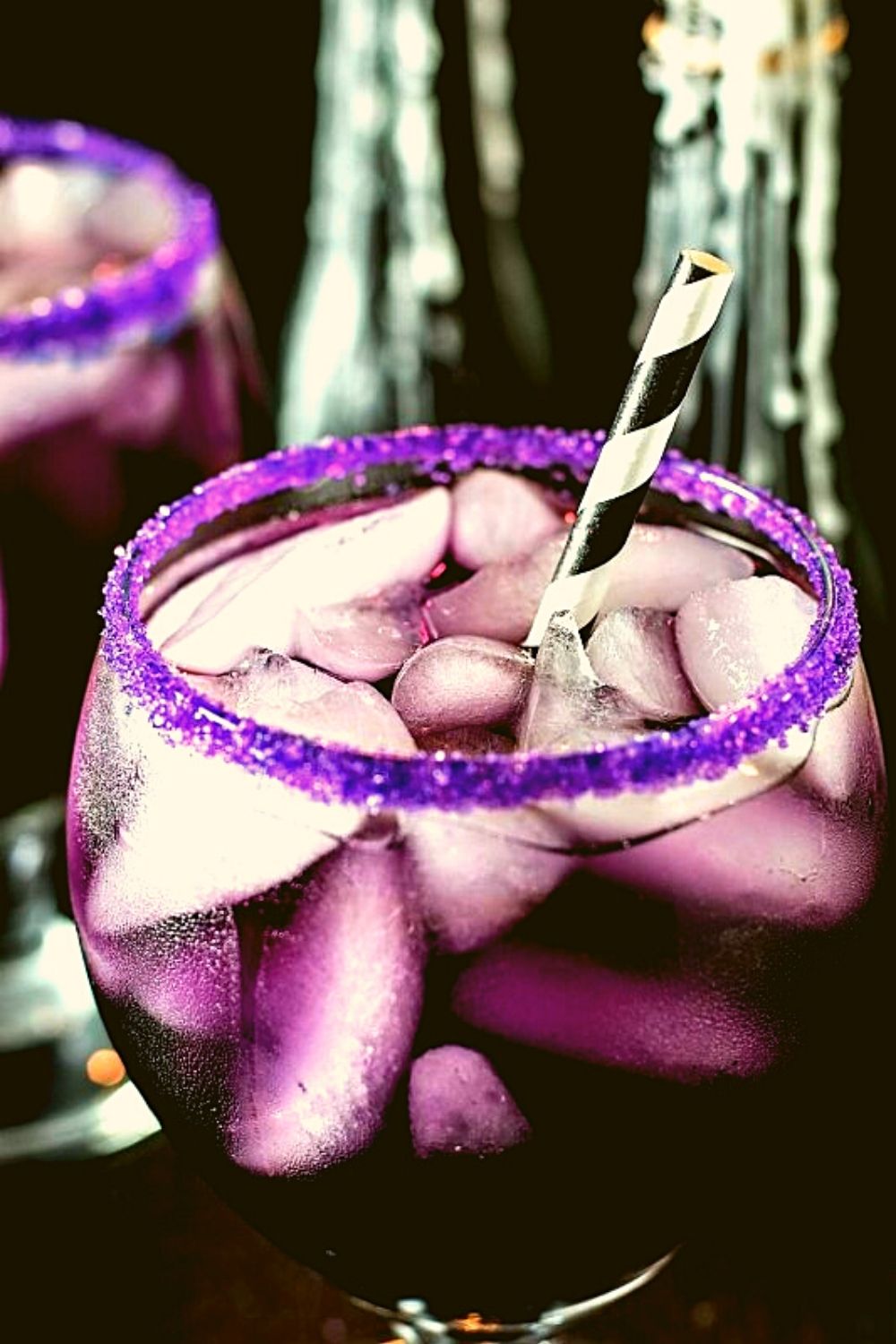 #16 Red Apple Cider Sangria. Recipe from Chocolate Moosey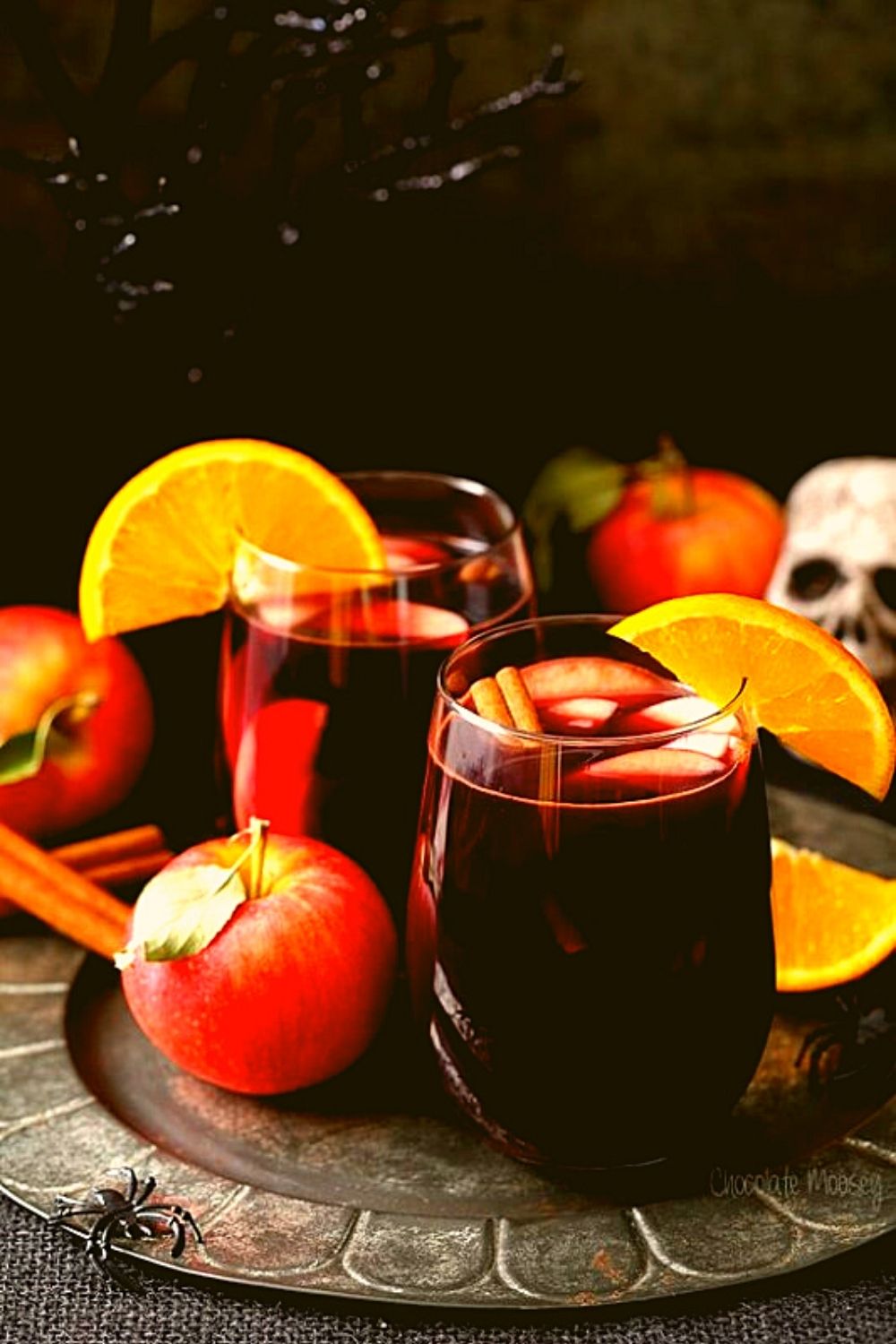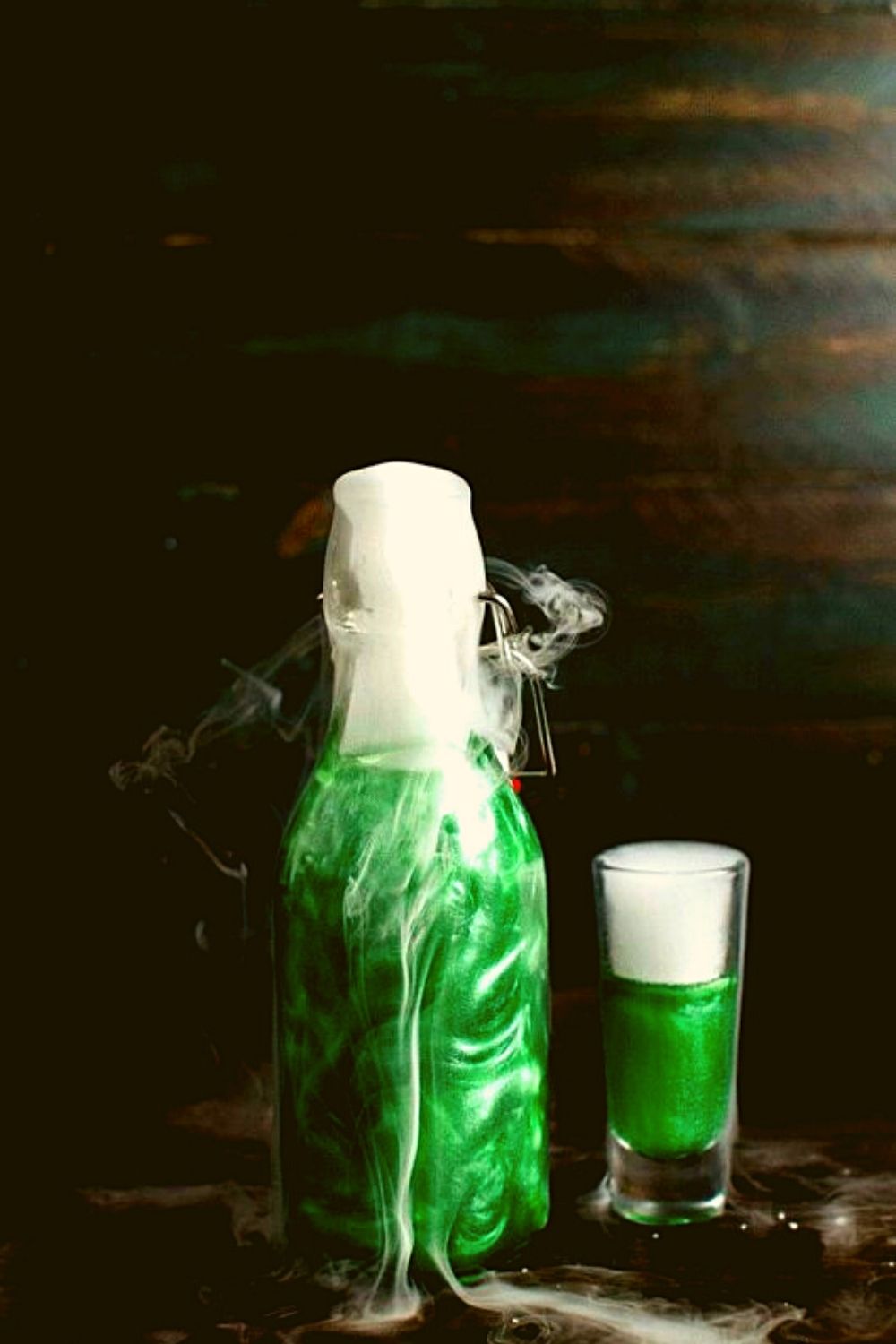 #18 Smoking Blackberry Sage Margarita. Recipe from Wicked Spatula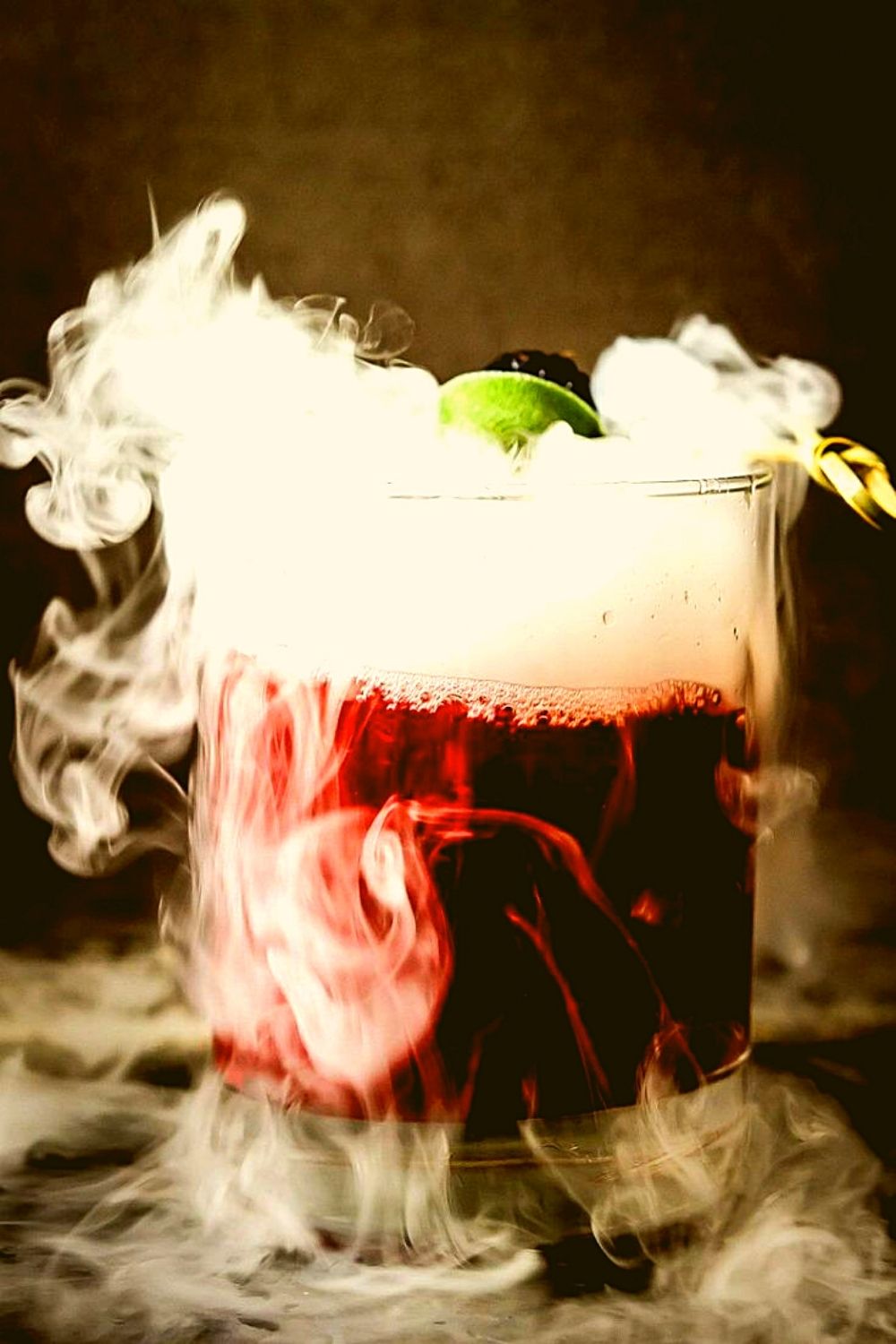 #19 Sour Frankenstein Cocktail. Recipe from The Girl on Bloor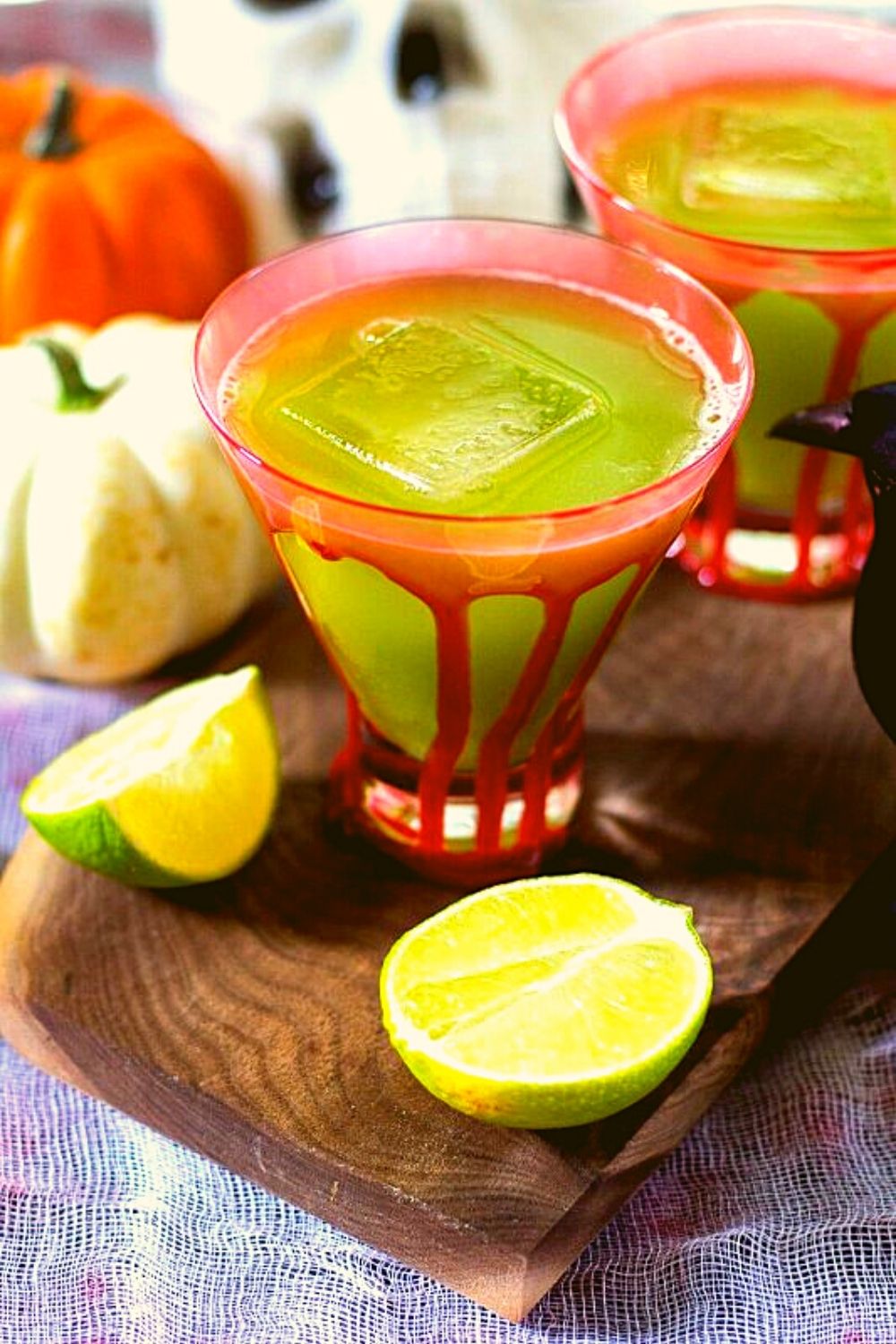 #20 Spooky Halloween Blackberry & Grape Punch. Recipe from Happy and Harried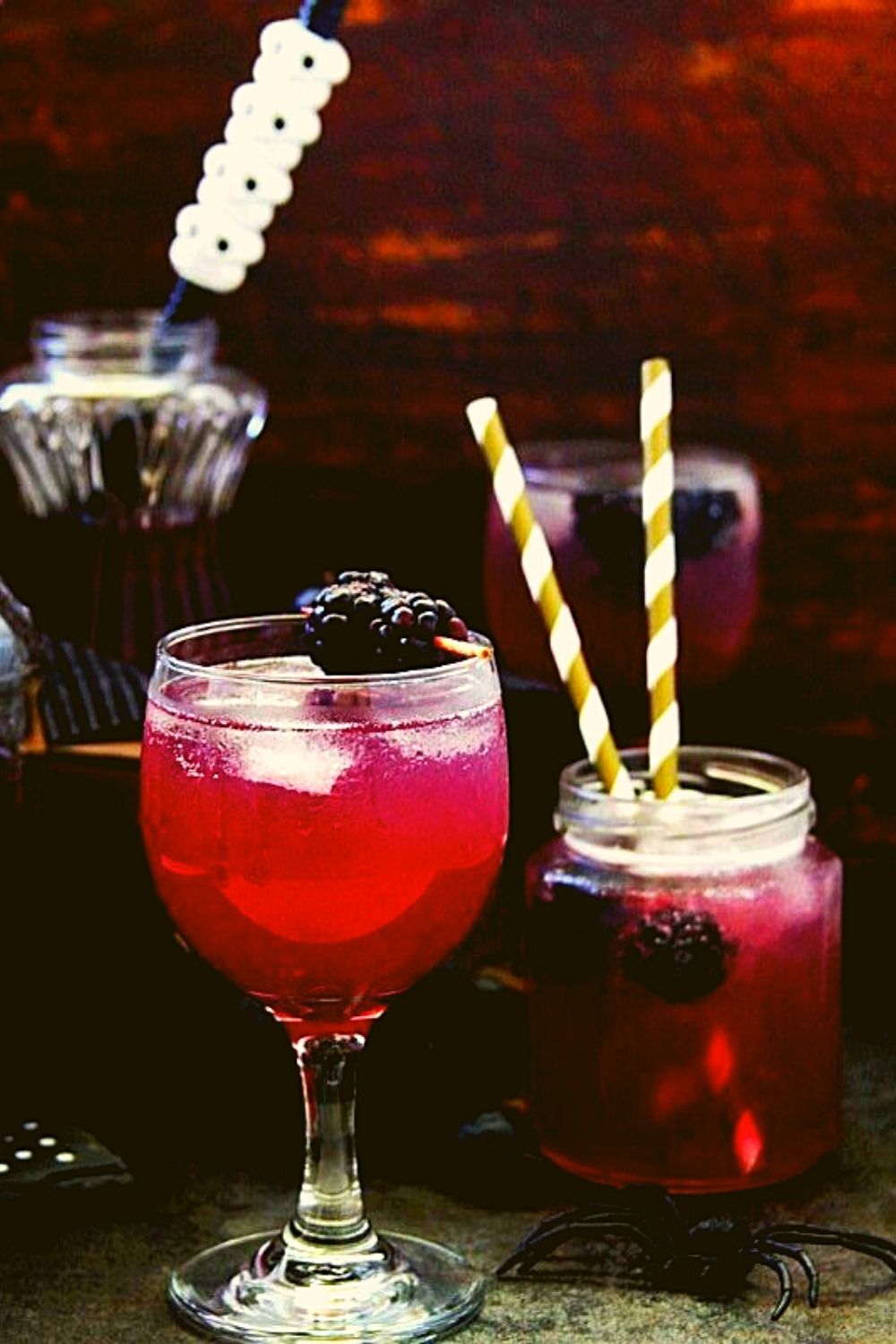 #21 Vegan Pumpkin Spice Martini. Recipe from  Veganosity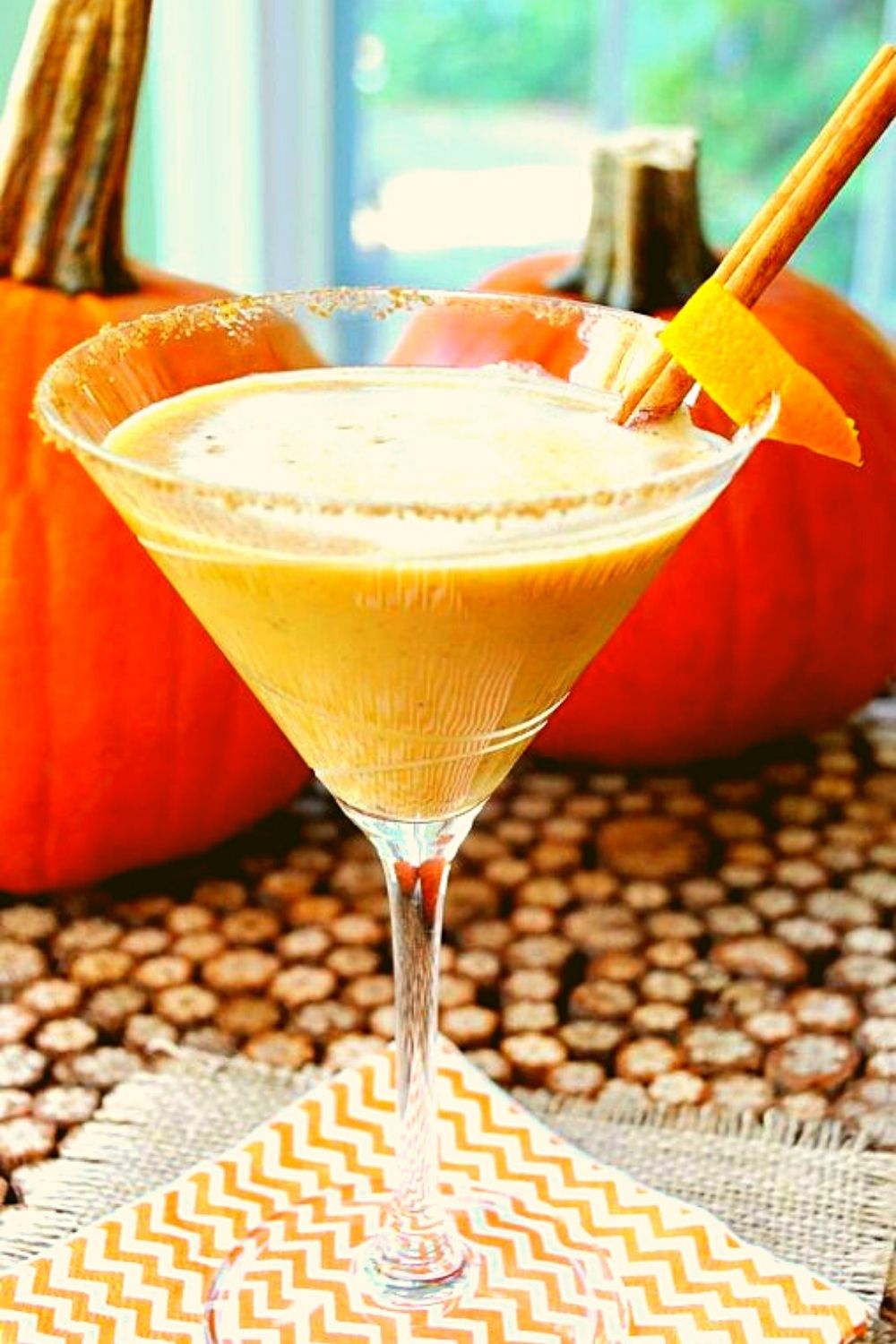 #22 Witch, Please Cocktail. Recipe from KEEL Vodka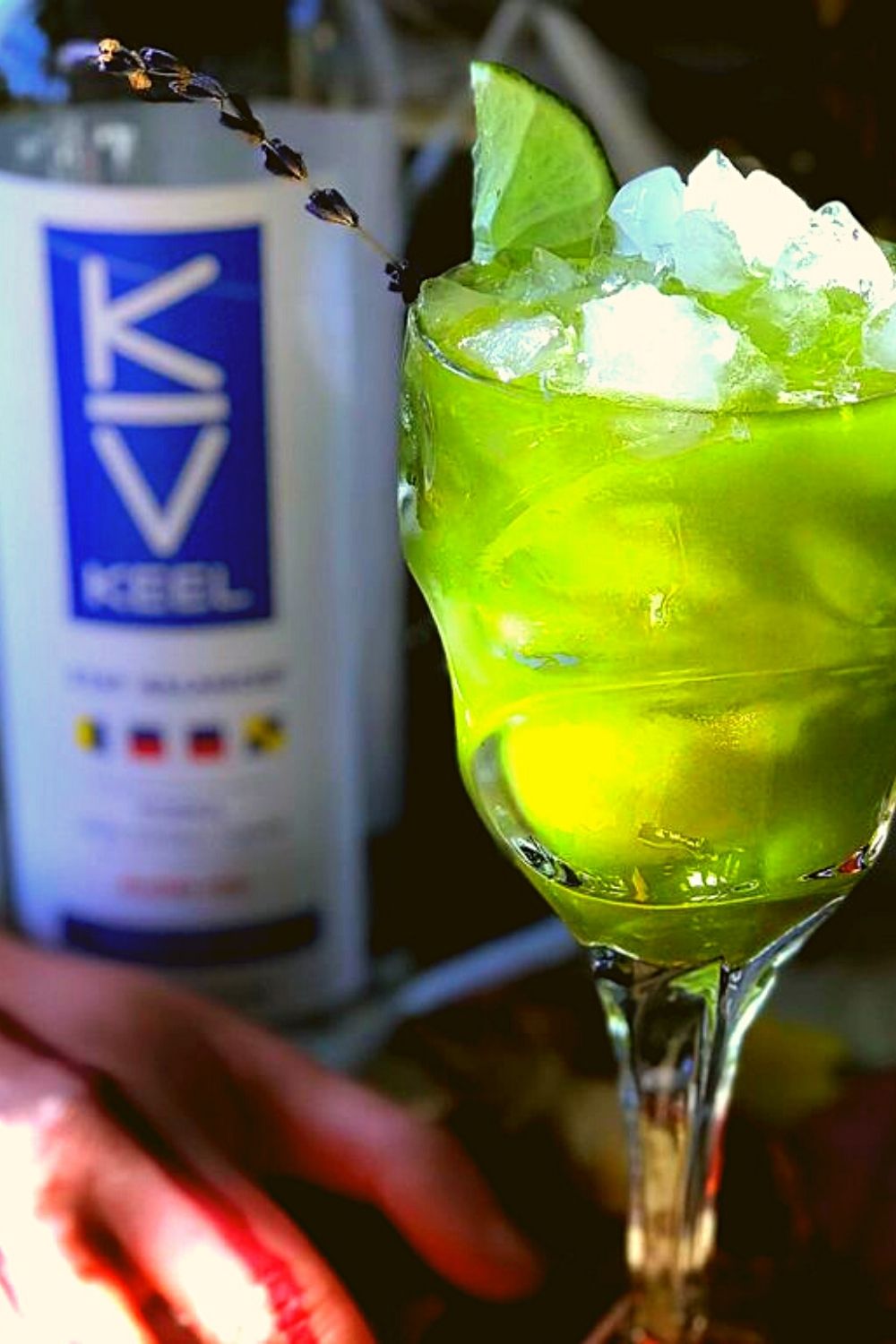 #23 Witch's Brew Cocktail. Recipe from Homemade Hooplah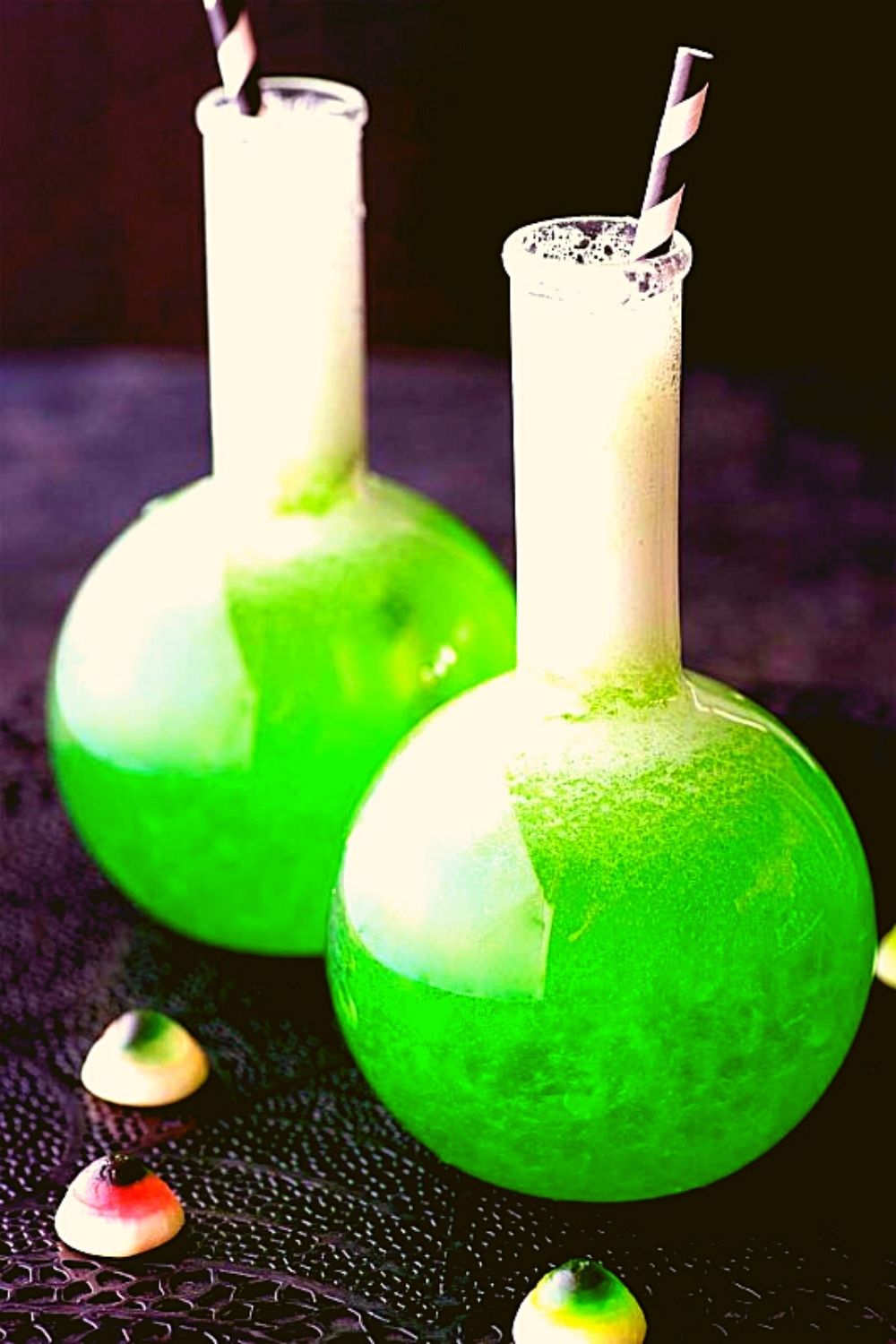 Thank you for visiting  Vogueitude and I'm hoping you have a wonderful week my friends!
Have you been wrongly credited your project/image? We respect DMCA take downs from all publishers/copyright holders contact us and expect a response and content removal within 24 hours.