Those who love to garden take it as an emotion. Planters are a great way to enhance the beauty of the place while allowing you to keep your garden well-organized.  There are different types of planters available in the market, but nowadays people prefer to choose some different shapes like square pots. These not only look stylish, but it also gives your garden a modern twist. These pots allow much space for storing soil and plants.
Why square pots?
While there is no such basic difference between the square pot and round pot except for the shape, the square pots look more stylish and beautiful.
One of the reasons that people are now opting for square planters is that they look modern and have a unique style appeal. If you are planning to have interior plants, then potting them in a square planter will accentuate the look of the place where you keep it.
You can get them in different sizes, from small square tabletop planters to large-sized planter boxes. Based on your requirement, you can choose the desired type. Make sure that while choosing the square pots, you choose a good quality pot.
Materials to consider:
If you are planning to buy square pots, then you have a lot many options. You have the option of choosing between:
Metal
Wood
Terracotta
Plastic
Clay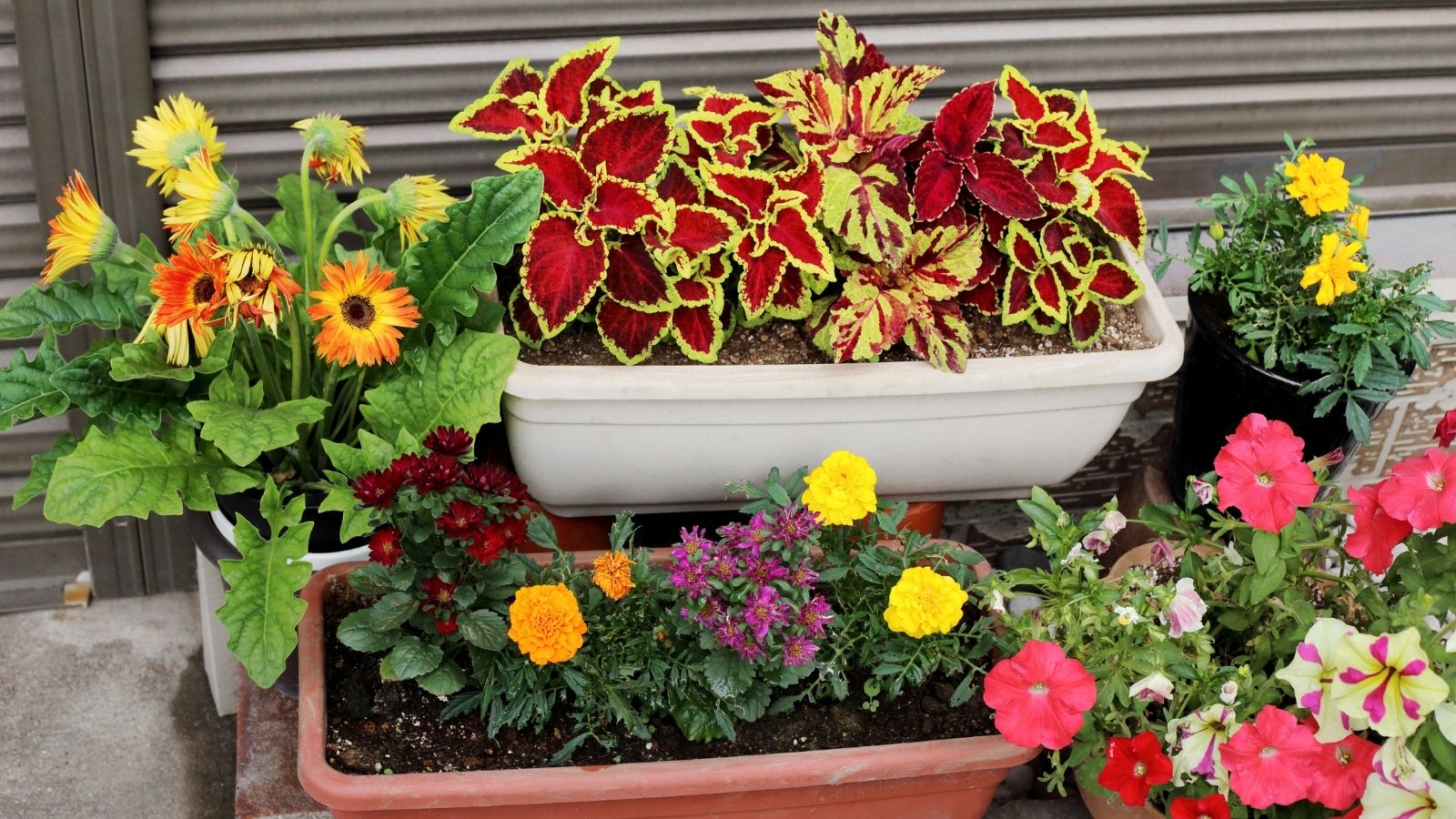 Each of these materials has its own pros and cons. Square planters find prominence in the patio at hotels and restaurants.
While buying square pot or any other pot, you must consider buying one that comes with a good drainage system. It ensures that there is proper water seepage.
Clay square pots– The reason people perfect clay planters are because of its porous texture; it maintains the moisture content of the mud allowing proper growth of the plants. Clay pots can be colored, you can make customized designs on the pot and pots made of China clay can also be a good option for planting small seeds and saplings.
Concrete square pots– Another popular choice that has emerged in recent time is concrete square planters. These are durable and long-lasting. These may be a bit heavier, but they are far more durable than clay.
Metal square planters find a place in offices and business institutes. Even homeowners now prefer using metal planters.
Plastic square pot – It is also a popular option. These are unbreakable, and if you are looking for lightweight planter options, plastic square pots are a good choice. These are also available in different colour options, and based on your preference, you can buy the one. Plastic can be cleaned easily, and plastic does not get affected by any chemical reaction altogether.
Square pots are highly versatile; you can place them indoors, or outdoors. Moreover, the customization to choose from the different type of materials makes sure that you have planters which easily sync with the interiors of the room. They have a distinct and unique appeal which you certainly cannot deny.
Concluding thoughts– There are a variety of design and style options in planters, but if you are looking for a distinctly looking planter that can instantly amp up the look of the place, then you can consider buying square pots. Choose the size as per your requirement, for example, if you want a tabletop planter then it will be of a smaller size ranging between 8 inches to 12 inches or even smaller ones. These look very stylish, and you can use them as a gift. You can now choose planters and pots that are made of plastic and earthen materials and you can decorate your home balconies and sidewalks with these square pots.